reRun Theater (147 Front St. Brooklyn, NY 11201)
Wednesday, February 20th, 7:30-9:30 pm
Free to IFP members at the Individual level or higher.
Email dschoenbrun@ifp.org to RSVP.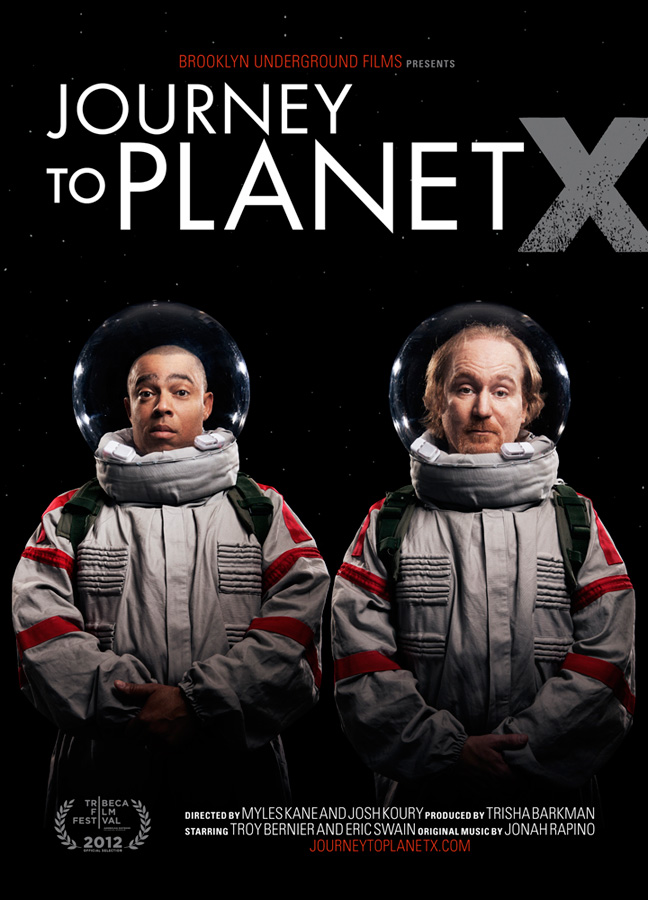 By day, Eric Swain and Troy Bernier are just a couple of mild-mannered, nerdy Florida scientists, but after hours their real passion comes alive in the form of the fantastical and sometimes inadvertently hilarious science fiction films the two lovingly craft with only the help of an enthusiastic amateur cast, a basement green-screen, and some inspired lo-fi effects. While Eric views their efforts as a fun hobby, Troy believes the films could lead to the big time, and so with very different agendas the two undertake their most ambitious project yet, an epic short known simply as Planet X. The screening will be preceded by the short film Always a Fireby Nathan Caswell & Jeremiah Zagar. A panel discussion centered around festival strategy for documentaries will follow the screening.
For more information, click here.